24 Pin Devices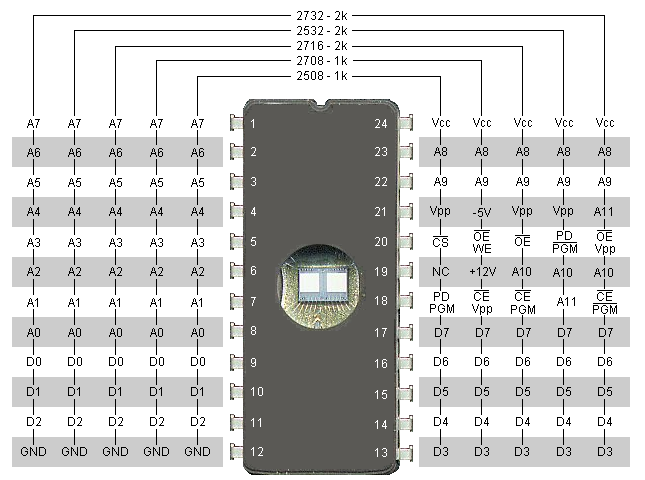 Remark: The polarity of PD/PGM for the 2508 is not a mistake. Both signals are active high. The actual function of the pin depends on the voltage level on Vpp.
---
28 Pin Devices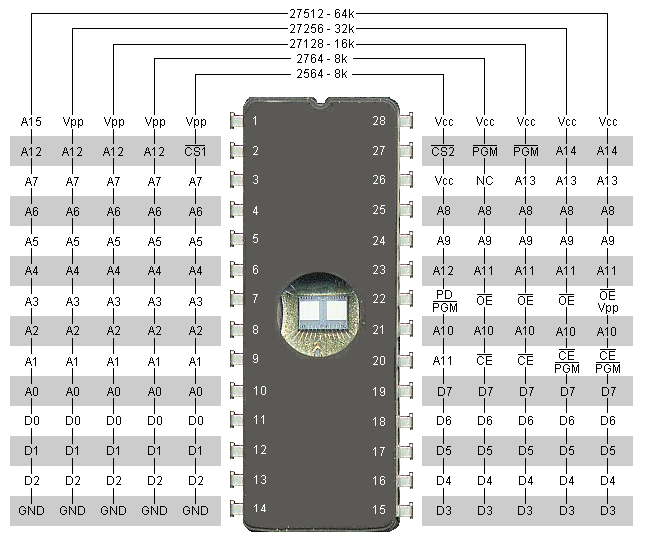 ---
32 Pin Devices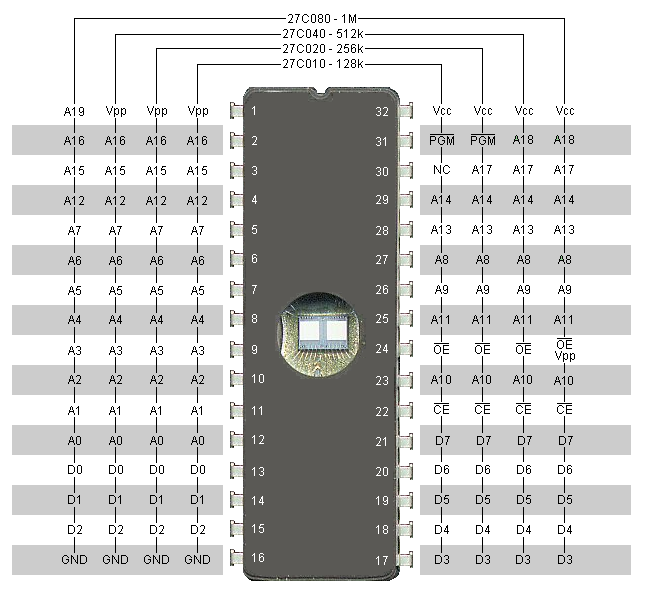 Navigation
Sponsors
Please consider clicking on the Support Me button to show your appreciation.

My way of keeping this site alive.